Orange County, 1900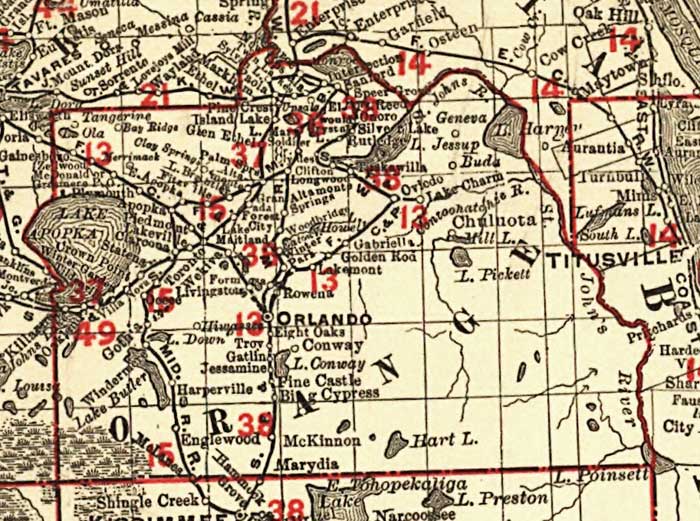 Orange County as shown on a 1900 Rand-McNally indexed county and township pocket map and shippers guide of Florida showing all railroads, cities, towns, villages, post offices, lakes, and rivers. The entire railroad network is shown in red and coded by number to a list.
Exploring Florida: A Social Studies Resource for Students and Teachers
Produced by the Florida Center for Instructional Technology,
College of Education, University of South Florida © 2002.