Orange County, 1914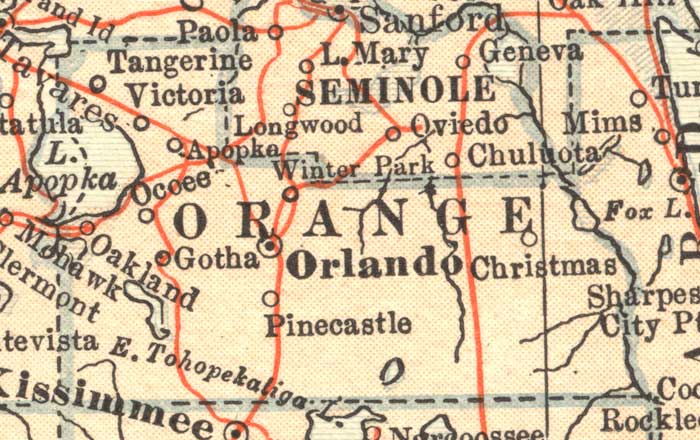 Orange County as shown on a 1914 Collier World Atlas and Gazetteer map. Railroads are indicated as the red lines.
Exploring Florida: A Social Studies Resource for Students and Teachers
Produced by the Florida Center for Instructional Technology,
College of Education, University of South Florida © 2002.