Orange County, 1888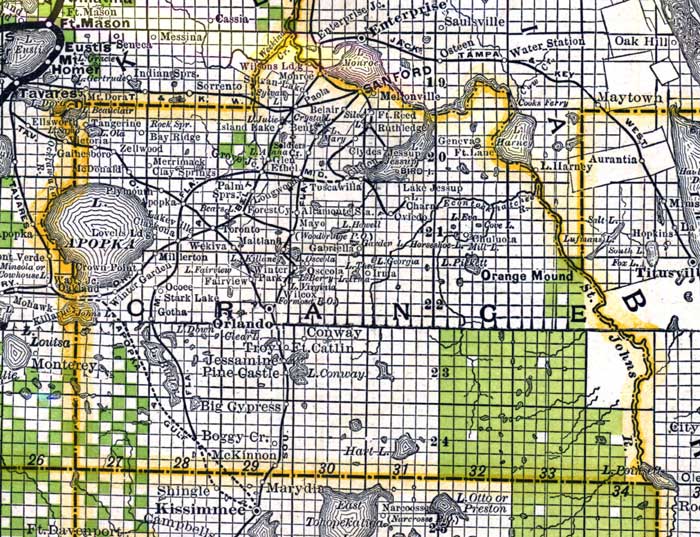 1888, "New sectional map of the eastern and southeastern portion of the state of Florida. Issued by the land department of the Florida Southern Railway Company. Showing the lands, owned and offered for sale by said department."
Exploring Florida: A Social Studies Resource for Students and Teachers
Produced by the Florida Center for Instructional Technology,
College of Education, University of South Florida © 2003.