Orange County, 1859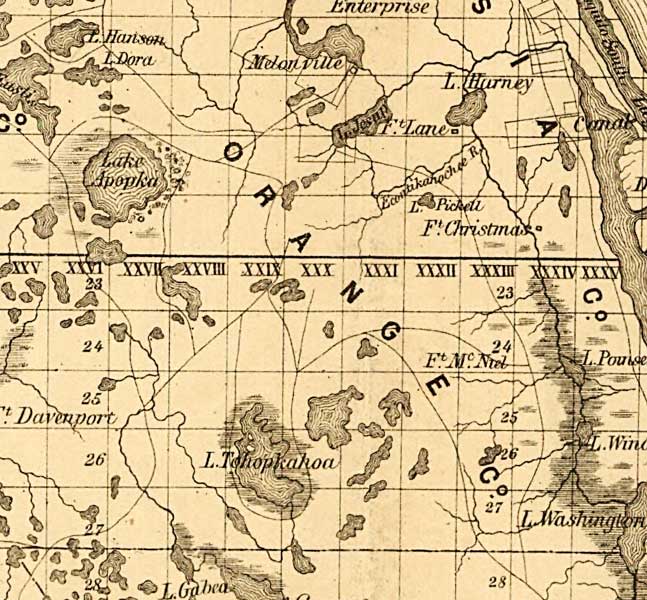 Orange County as shown on a 1859 Surveyor General map. This map was created to accompany the annual report of the Surveyor General. It is a township map showing drainage, cities and towns, railroads, location of the land grant railroads and indicates the 6- and 15-mile limits of grants.
Exploring Florida: A Social Studies Resource for Students and Teachers
Produced by the Florida Center for Instructional Technology,
College of Education, University of South Florida © 2002.