Salt Vat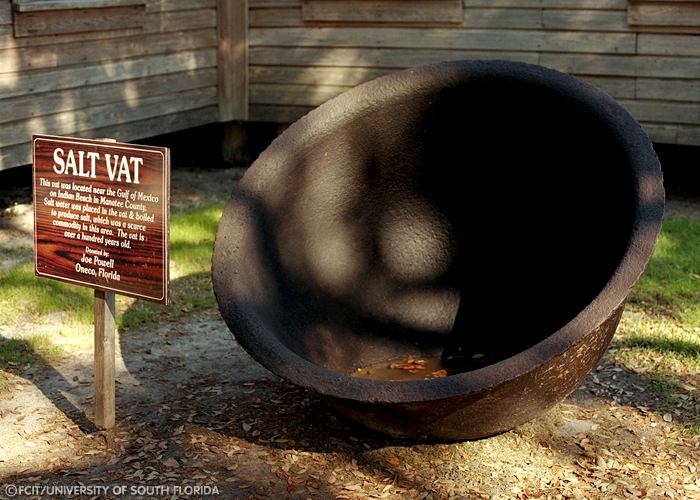 View of a salt vat. Salt water was placed in this vat and boiled to produce salt, which was a scarce commodity in this area. This vat is over one-hundred years old.
Exploring Florida: Social Studies Resources for Students and Teachers
Produced by the Florida Center for Instructional Technology,
College of Education, University of South Florida © 2002.