Outhouse and Potter Barn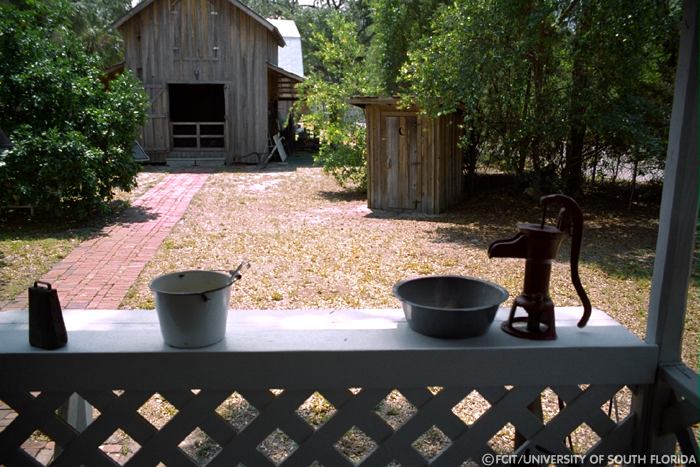 View behind the Stephens House showing an outhouse and the Potter Barn. The Potter Barn is a replica of the John Pople Harlee "100 Farm" barn, which is located just outside of Palmetto. It is an example of barns that were constructed in the late 1800s and early 1900s.
Exploring Florida: Social Studies Resources for Students and Teachers
Produced by the Florida Center for Instructional Technology,
College of Education, University of South Florida © 2002.