Sugar cane mill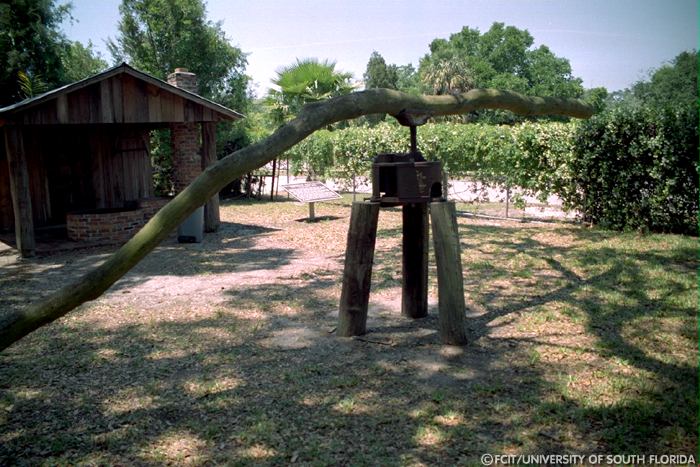 Sugar cane mill outside of the Smokehouse. A horse would be hitched to the end of the sweep, and as it walked in circles, it would turn the mill and grind the stalks.
Exploring Florida: Social Studies Resources for Students and Teachers
Produced by the Florida Center for Instructional Technology,
College of Education, University of South Florida © 2002.