Orange County courthouse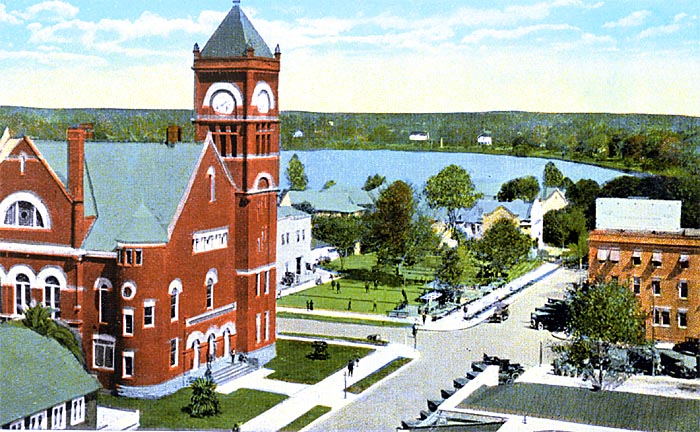 The Orange County courthouse was built in 1892 on East Central Boulevard in downtown Orlando. It was torn down in 1957 and is today the site of Heritage Square Park. The three-story building was built in the Gothic Revival style and had an 80-foot tall clock tower. This c1922 postcard view shows the courthouse looking North-east toward Lake Eola.
Exploring Florida: Social Studies Resources for Students and Teachers
Produced by the Florida Center for Instructional Technology,
College of Education, University of South Florida © 2004.