The Texaco Station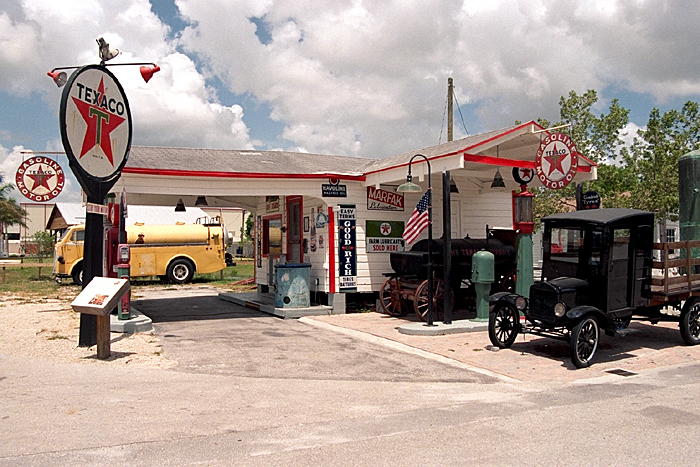 The Texaco Station. "Small gas stations in Florida in the early 1900s were traditionally located on a corner. Unlike the gas stations of today, they not only filled your car with gas but also sold bait, candy and did car repairs. No self service here!"
Exploring Florida: Social Studies Resources for Students and Teachers
Produced by the Florida Center for Instructional Technology,
College of Education, University of South Florida © 2004.