The L Street House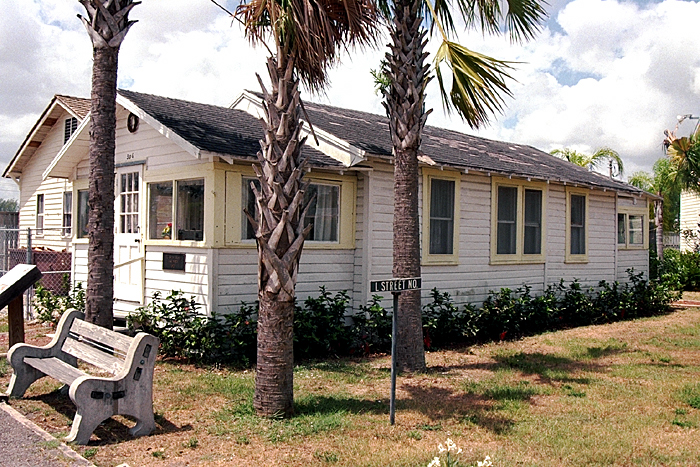 The L Street House at Yesteryear Village at the Florida Fairgrounds. It was built around 1925 in Lake Worth. "These shotgun style houses were built on narrow twenty-five foot lots for laborers, the working class, and part-time residents from the north."
Exploring Florida: Social Studies Resources for Students and Teachers
Produced by the Florida Center for Instructional Technology,
College of Education, University of South Florida © 2004.