Stereoscope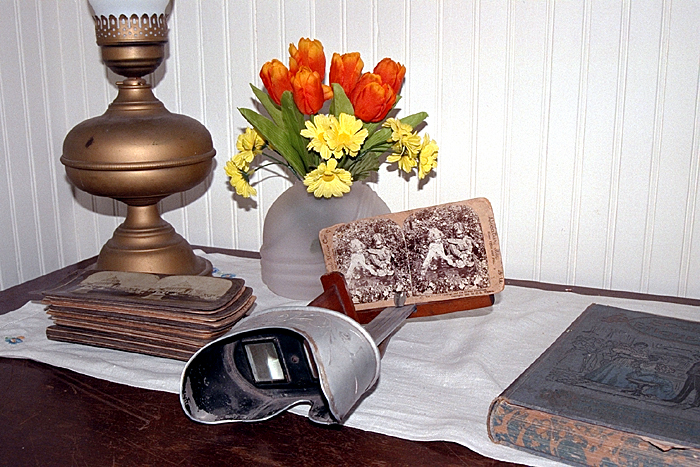 A stereoscope, or Holmes Viewer, and stereoviews (cards). The viewer has lenses that merge the two photos on the card to give them a 3-D appearance.
Exploring Florida: Social Studies Resources for Students and Teachers
Produced by the Florida Center for Instructional Technology,
College of Education, University of South Florida © 2004.