Seal of the United States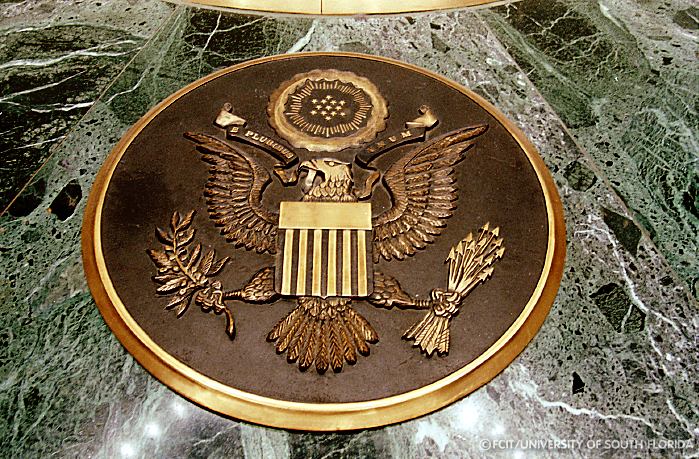 Surrounding the great seal of the state of Florida are five seals representing the five nations whose flags have flown over Florida. This seal represents the United States.
Exploring Florida: Social Studies Resources for Students and Teachers
Produced by the Florida Center for Instructional Technology,
College of Education, University of South Florida © 2002.