Reenactors and a horse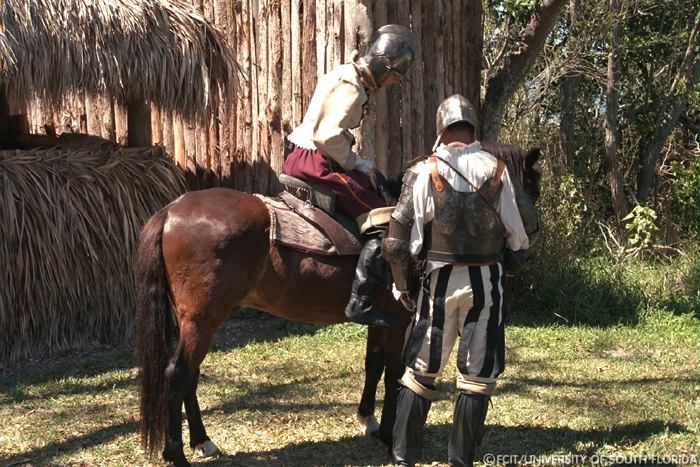 Reenactors and a Paso Fino horse as part of a demonstration at the DeSoto National Memorial. The horses pictured in this gallery were bred at the Fine Step Farm in Bradenton, Florida.
Exploring Florida: Social Studies Resources for Students and Teachers
Produced by the Florida Center for Instructional Technology,
College of Education, University of South Florida © 2002.