Spanish Ships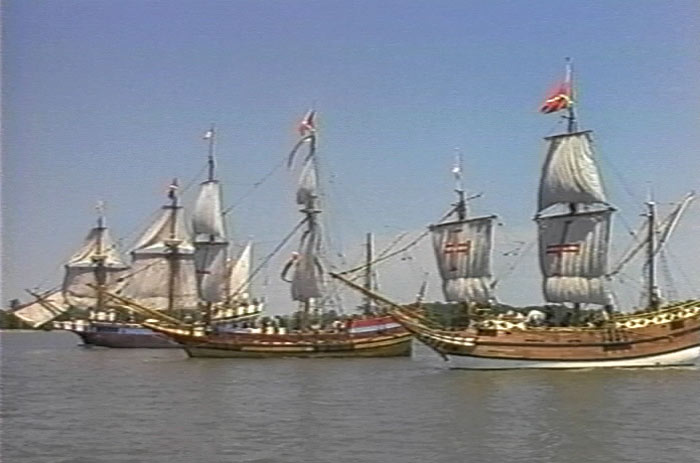 Actor: "30th of May 1539. Today the week-long journey from our staging base in Cuba has ended alongside a large bay in La Florida. After years of planning our expedition has finally arrived."
Exploring Florida: Social Studies Resources for Students and Teachers
Produced by the Florida Center for Instructional Technology,
College of Education, University of South Florida © 2004.