Spanish Ships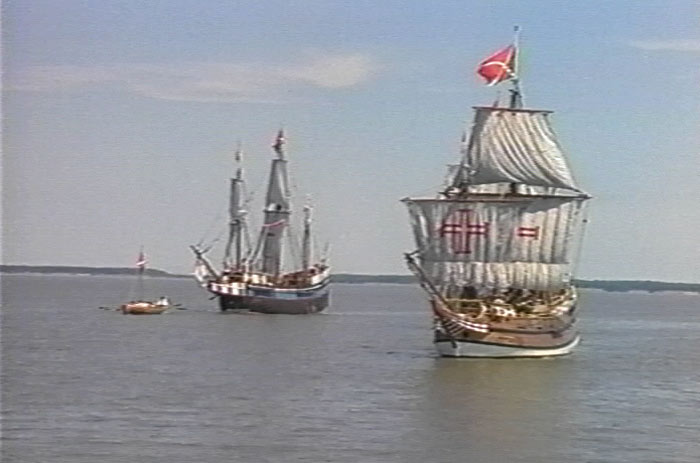 Narrator: "And so, from a natural harbor thought to be near Tampa Bay, began the first major European expedition of what is now the United States. Spain had first claimed the area only 47 years earlier when Christopher Columbus landed in the Caribbean."
Exploring Florida: Social Studies Resources for Students and Teachers
Produced by the Florida Center for Instructional Technology,
College of Education, University of South Florida © 2004.