Blessing of Spanish Conquistadores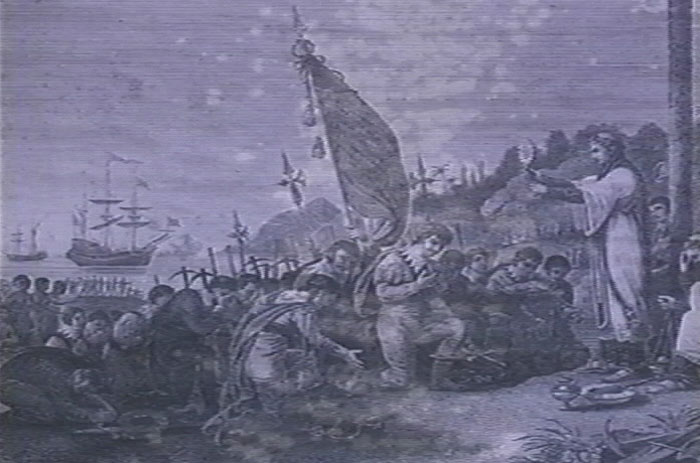 Narrator: "Small expeditions had been attempted by Ponce de Leon and Panfilo de Narvaez, but both met with failure. Now, Hernando DeSoto would lead an expedition of almost 700 men, 2 women, 240 horses, a pack of war dogs, hundreds of pigs, and tons of supplies deep."
Exploring Florida: Social Studies Resources for Students and Teachers
Produced by the Florida Center for Instructional Technology,
College of Education, University of South Florida © 2004.