Portrait of Hernando DeSoto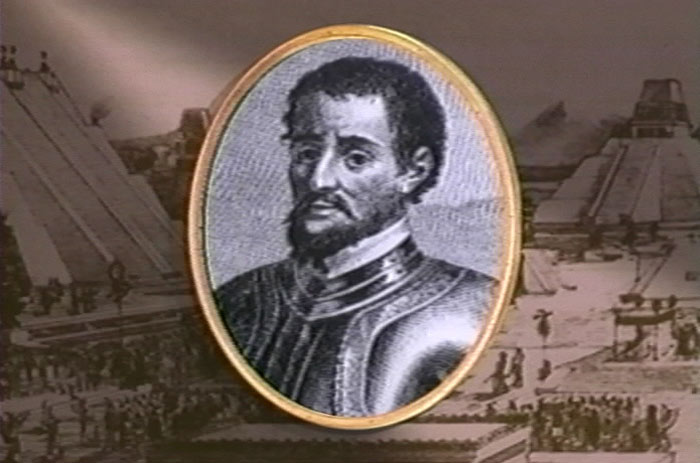 Narrator: "One of those who assisted Pizarro was a young, aggressive explorer named Hernando DeSoto. After twenty years in Central and South America, DeSoto returned to Europe a rich man, having plundered his share of Inca gold and silver. But he soon grew bored with his life of luxury, and longed for the adventure of another expedition."
Exploring Florida: Social Studies Resources for Students and Teachers
Produced by the Florida Center for Instructional Technology,
College of Education, University of South Florida © 2004.