Juan Ortiz cries "christiano!"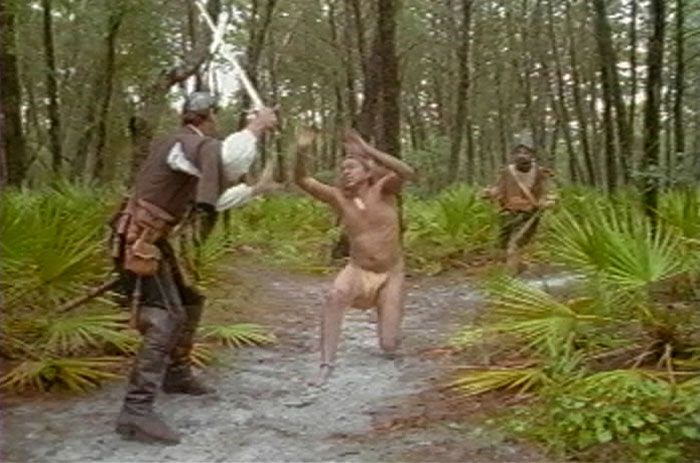 Actor: "But in one of the first encounters we were taken completely by surprise. Not by an ambush, but by what we heard in the fight: 'Christiano!'"
Exploring Florida: Social Studies Resources for Students and Teachers
Produced by the Florida Center for Instructional Technology,
College of Education, University of South Florida © 2004.