Ortiz talks to Luis de Moscoso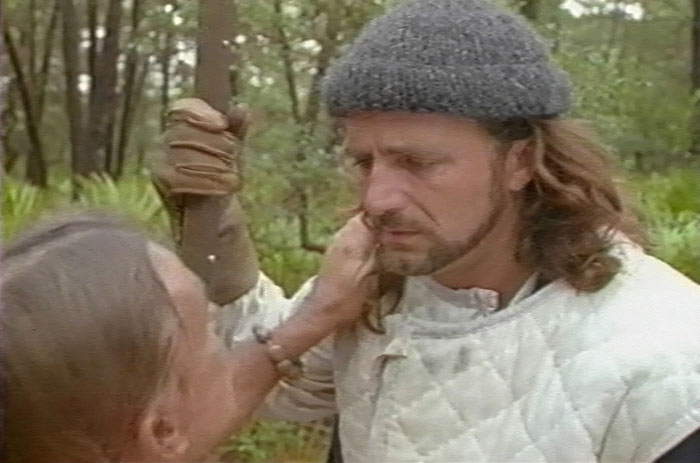 Narrator: "Ortiz had been captured and tortured by the Indians, but eventually he learned to live with the local people. DeSoto's spirits were raised. He had found an interpreter."
Exploring Florida: Social Studies Resources for Students and Teachers
Produced by the Florida Center for Instructional Technology,
College of Education, University of South Florida © 2004.