DeSoto's Army Marches On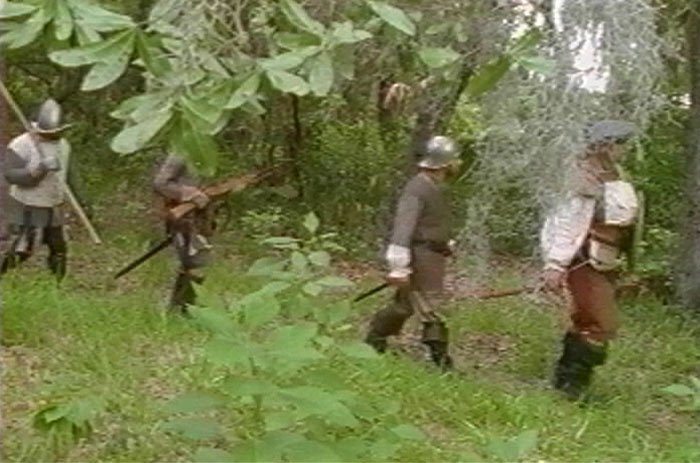 Actor: "Our other goals of founding colonies and harbors in the new world for our great King, Charles the 5th, were dashed from DeSoto'smind. His obsession was treasure, so on we marched."
Exploring Florida: Social Studies Resources for Students and Teachers
Produced by the Florida Center for Instructional Technology,
College of Education, University of South Florida © 2004.