Soldiers Follow Path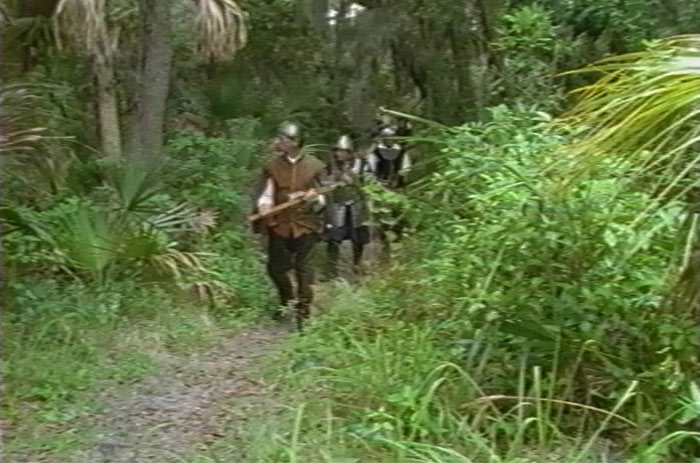 Narrator: "The Indians were wise to the Europeans' determination to find this gold they so cherished. They had already had similar encounters with Ponce de Leon and De Narvaez. The surest way to rid their tribe of this menace was to talk of gold farther on."
Exploring Florida: Social Studies Resources for Students and Teachers
Produced by the Florida Center for Instructional Technology,
College of Education, University of South Florida © 2004.