Map of the DeSoto Expedition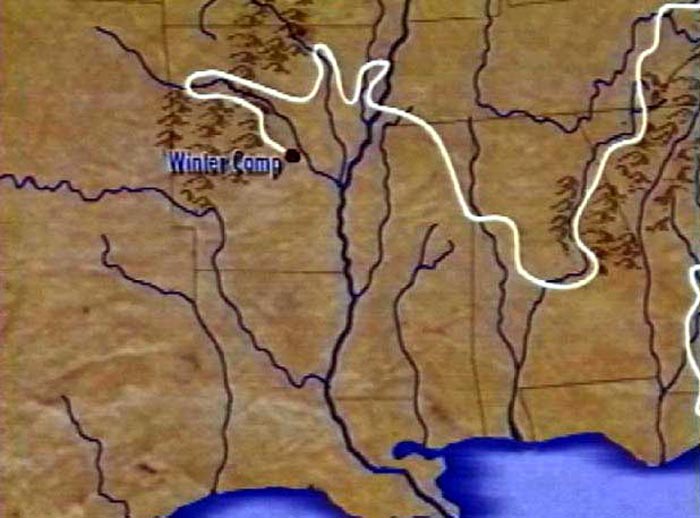 Narrator: "The aimless expedition spent the entire summer and fall of 1541 roaming through a large area that is now Arkansas until forced to make camp for the winter. The gold they sought continued to elude them."
Exploring Florida: Social Studies Resources for Students and Teachers
Produced by the Florida Center for Instructional Technology,
College of Education, University of South Florida © 2004.