Portrait of Hernando DeSoto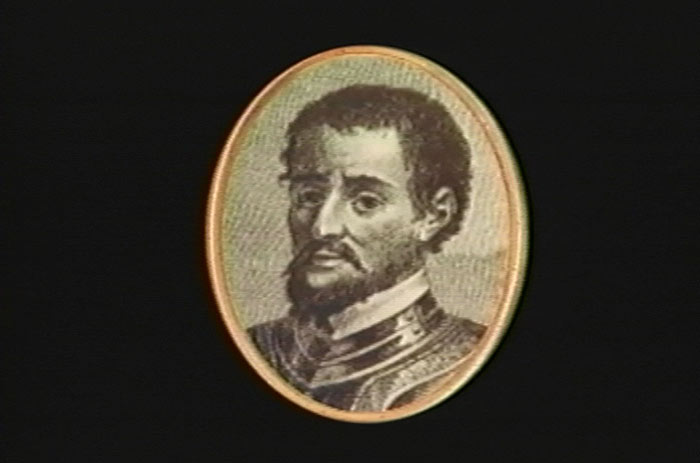 Actor: "DeSoto's plan was not to be, for on this last leg of the march he had contracted a deadly fever. Our leader confessed his sins, wrote a will, and named his long-time friend and confident Luis de Moscoso as his successor. Then, on the 21st of May 1542, Hernando DeSoto died."
Exploring Florida: Social Studies Resources for Students and Teachers
Produced by the Florida Center for Instructional Technology,
College of Education, University of South Florida © 2004.