Spanish Soldiers in Camp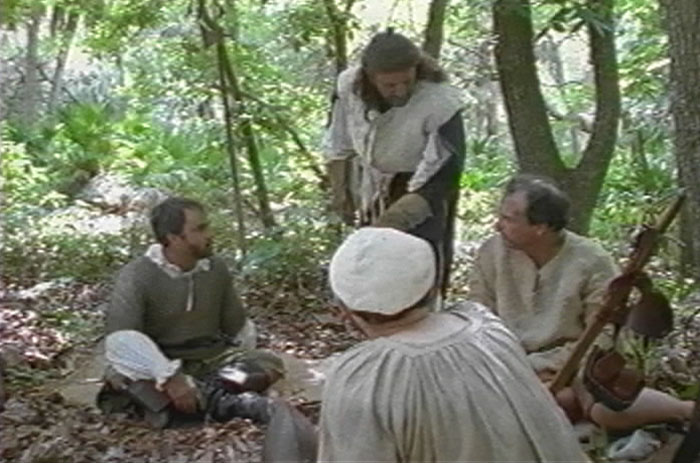 Narrator: "Hernando DeSoto's plans to continue the quest for gold died with him. In fact many of his men rejoiced at his death, and now had only one goal: to leave this new country as quickly as possible. "
Exploring Florida: Social Studies Resources for Students and Teachers
Produced by the Florida Center for Instructional Technology,
College of Education, University of South Florida © 2004.