Antique Engraving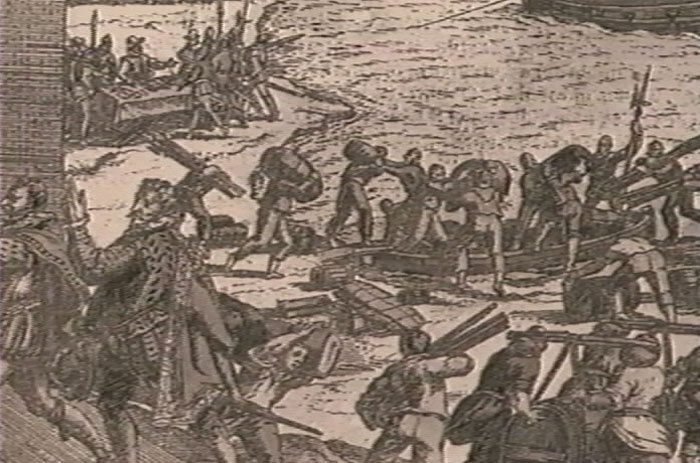 Narrator: "They realized that the only way out was down the river. They loaded vessels with fresh water, most of the local corn crop, their last 22 good horses, and a hundred Indian slaves."
Exploring Florida: Social Studies Resources for Students and Teachers
Produced by the Florida Center for Instructional Technology,
College of Education, University of South Florida © 2004.