Map of the DeSoto Expedition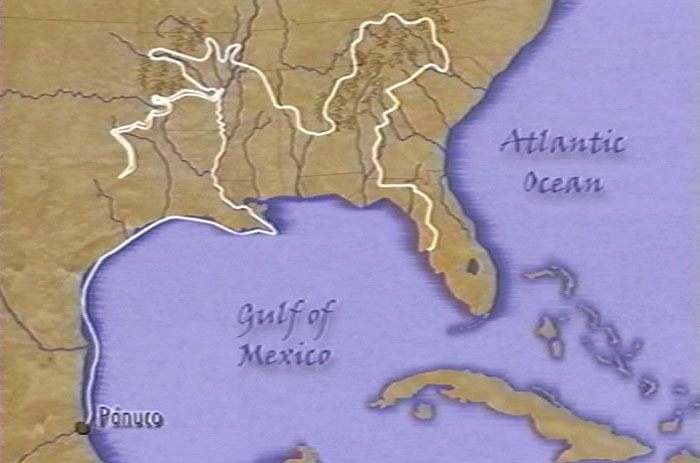 Actor: "After seventeen grueling days on the mighty river we finally reached the Gulf. And on the 10th of September, 1543, the good Lord took pity on us and delivered us into salvation. We finally reached the Spanish settlement at the Panaco River."
Exploring Florida: Social Studies Resources for Students and Teachers
Produced by the Florida Center for Instructional Technology,
College of Education, University of South Florida © 2004.