Spanish Soldiers Landing in America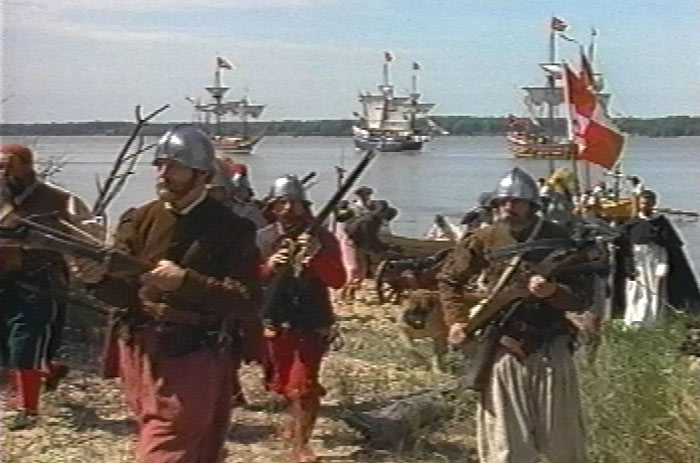 Narrator: "Juan Rodriguez Cabrijo was also exploring the California coastline by ship during this time. European competition for this new land was fierce, even among the Spanish themselves."
Exploring Florida: Social Studies Resources for Students and Teachers
Produced by the Florida Center for Instructional Technology,
College of Education, University of South Florida © 2004.