Portrait of Hernando DeSoto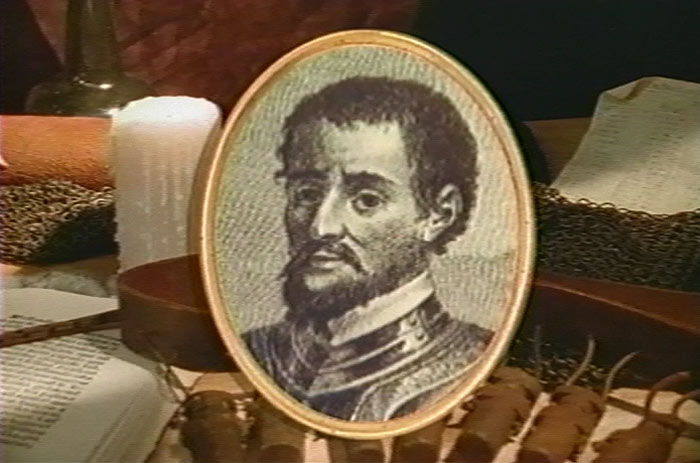 Narrator: "To this day, the DeSoto expedition is controversial. He is thought of by some as a brilliant cavalryman and fighter, and by others as destructive, arrogant and brutal."
Exploring Florida: Social Studies Resources for Students and Teachers
Produced by the Florida Center for Instructional Technology,
College of Education, University of South Florida © 2004.