Fort DeSoto from the North Channel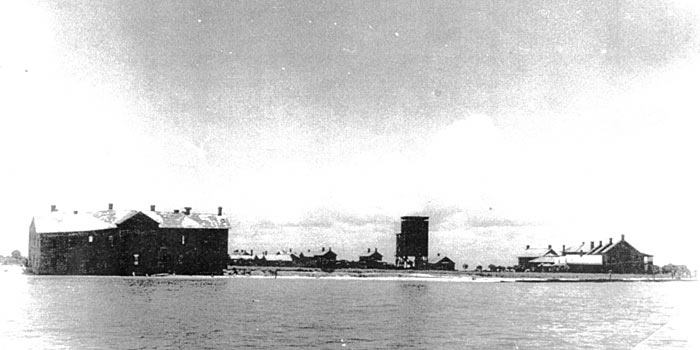 Fort DeSoto from the north channel, circa 1930s. Barracks (2 story, on left), primary fire control tower (center), administrative building, and officer's row.
Exploring Florida: Social Studies Resources for Students and Teachers
Produced by the Florida Center for Instructional Technology,
College of Education, University of South Florida © 2004.