View from the Water Tower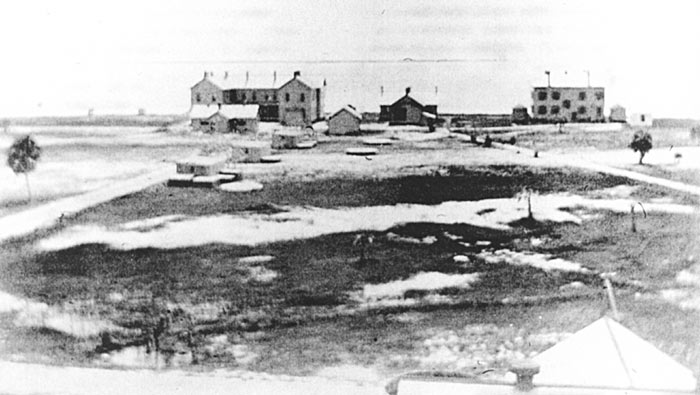 Buildings viewed from the water tower at Fort DeSoto after 1905. From left to right: barracks and lavatory building, fire apparatus building, mess hall, and post exchange.
Exploring Florida: Social Studies Resources for Students and Teachers
Produced by the Florida Center for Instructional Technology,
College of Education, University of South Florida © 2004.