Southern Bald Eagles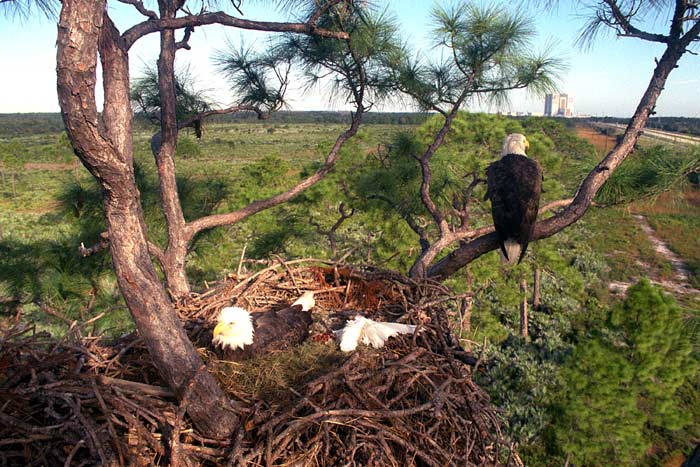 Here are two of two of KSC's most famous residents: The Southern Bald Eagles which inhabit an enormous nest on the Kennedy Parkway North. Each fall, the eagles take up winter residence in the nest to breed and raise a new generation.
Exploring Florida: Social Studies Resources for Students and Teachers
Produced by the Florida Center for Instructional Technology,
College of Education, University of South Florida © 2002.