STS-95 Rollover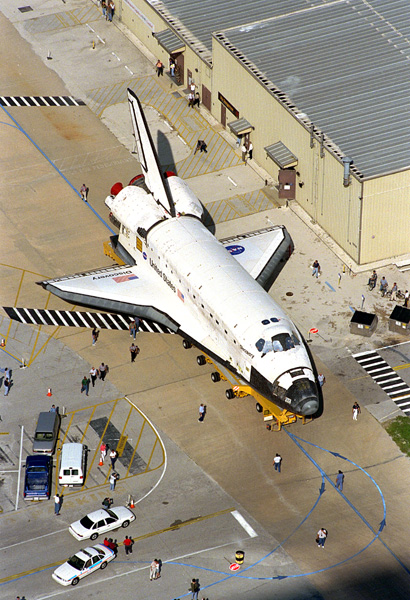 Rollover of the orbiter Discovery from the Orbiter Processing Facility Bay 2 to the Vehicle Assembly Building draws the attention of KSC employees. The orbiter displays the recently painted NASA logo, termed the meatball, on its left wing and both sides of the fuselage.
Exploring Florida: Social Studies Resources for Students and Teachers
Produced by the Florida Center for Instructional Technology,
College of Education, University of South Florida © 2002.