STS-95 Landing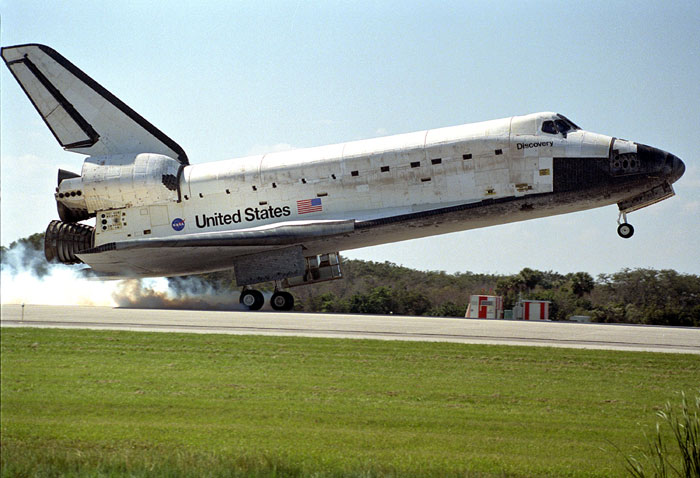 1998. Orbiter Discovery is riding on its main landing gear as it lowers its nose wheel after touching down on Runway 33 at the Shuttle Landing Facility. Main gear touchdown was at 12:04 p.m. EST, landing on orbit 135.
Exploring Florida: Social Studies Resources for Students and Teachers
Produced by the Florida Center for Instructional Technology,
College of Education, University of South Florida © 2004.