launch of Freedom 7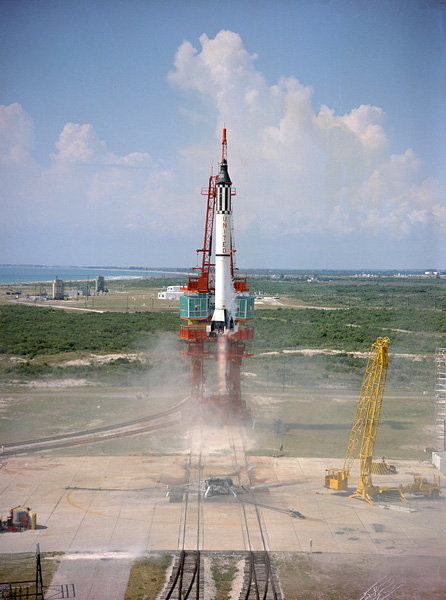 1961. launch of Freedom 7, the first American manned suborbital space flight. Astronaut Alan Shepard aboard, the Mercury-Redstone (MR-3) rocket is launched from Pad 5.
Exploring Florida: Social Studies Resources for Students and Teachers
Produced by the Florida Center for Instructional Technology,
College of Education, University of South Florida © 2004.