launch of Faith 7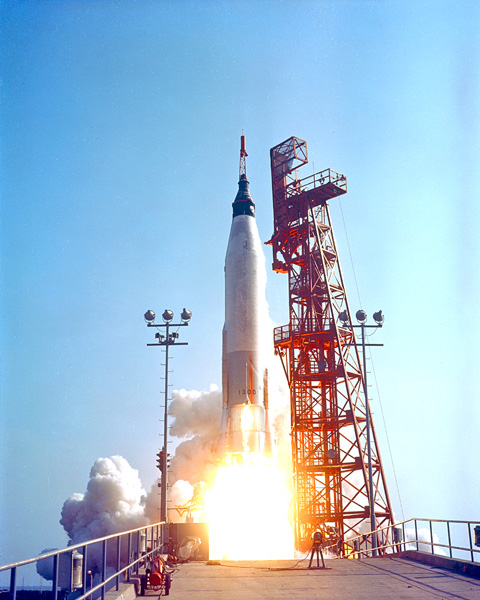 1963. Mercury-Atlas 9 lifts off from Pad 14 at Cape Canaveral with astronaut L. Gordon Cooper aboard Faith 7 for the nation's longest manned orbital flight. 34 hours, 20 minutes, 30 seconds, and 22 orbits later, Gordon Cooper was resting in his Faith 7 space capsule in the blue Pacific Ocean.
Exploring Florida: Social Studies Resources for Students and Teachers
Produced by the Florida Center for Instructional Technology,
College of Education, University of South Florida © 2004.