Atlas Agena launch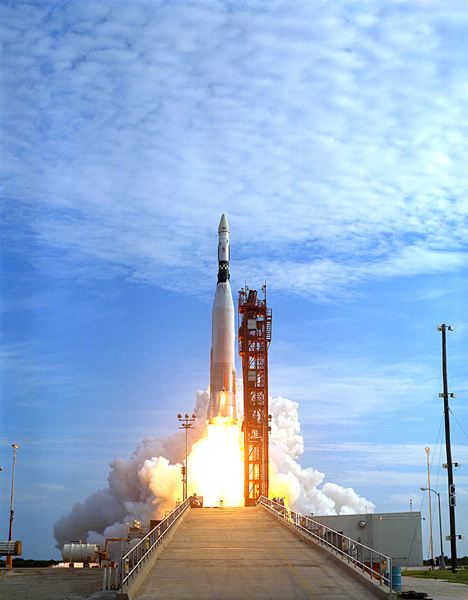 1966. Atlas Agena target vehicle liftoff for Gemini 11 from Pad 14. Once the Agena was in orbit, Gemini 11 rendezvoused and docked with it.
Exploring Florida: Social Studies Resources for Students and Teachers
Produced by the Florida Center for Instructional Technology,
College of Education, University of South Florida © 2004.