Apollo 11 launch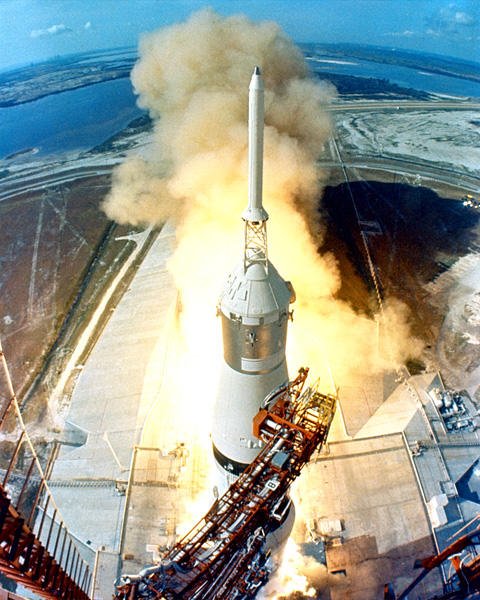 1969. At 9:32 a.m. EDT, the swing arms move away and a plume of flame signals the liftoff of the Apollo 11 Saturn V space vehicle and astronauts Neil A. Armstrong, Michael Collins and Edwin E. Aldrin, Jr. from Kennedy Space Center launch Complex 39A.
Exploring Florida: Social Studies Resources for Students and Teachers
Produced by the Florida Center for Instructional Technology,
College of Education, University of South Florida © 2004.