STS-1 launch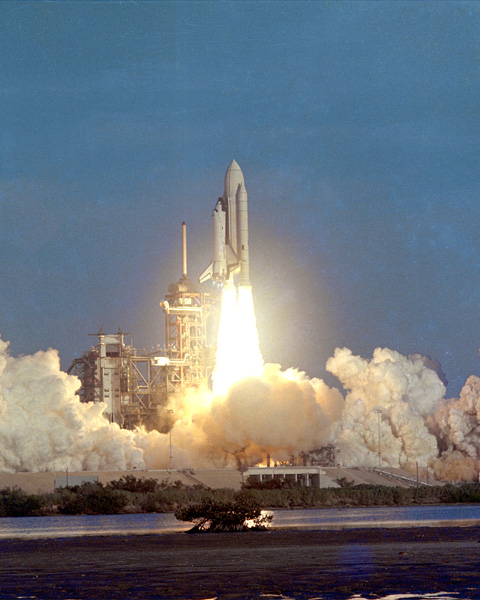 1981. The Space Shuttle rises majestically above launch Complex 39's Pad A on the first leg of its maiden journey into space. On board for the historic flight are astronauts John Young and Bob Crippen, scheduled to spend nearly 54 hours in space on this first shakedown test of Americas's new reusable Space Transportation System (STS).
Exploring Florida: Social Studies Resources for Students and Teachers
Produced by the Florida Center for Instructional Technology,
College of Education, University of South Florida © 2004.