Mariner 1 Liftoff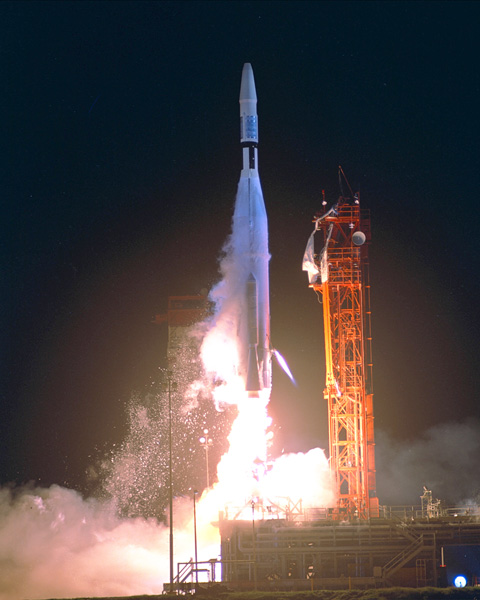 1962 An Atlas-Agena 5 carrying the Mariner 1 spacecraft at lift off at Cape Kennedy Launch Complex 12. The Mariner spacecraft was scheduled to orbit Venus.
Exploring Florida: Social Studies Resources for Students and Teachers
Produced by the Florida Center for Instructional Technology,
College of Education, University of South Florida © 2004.