Chickee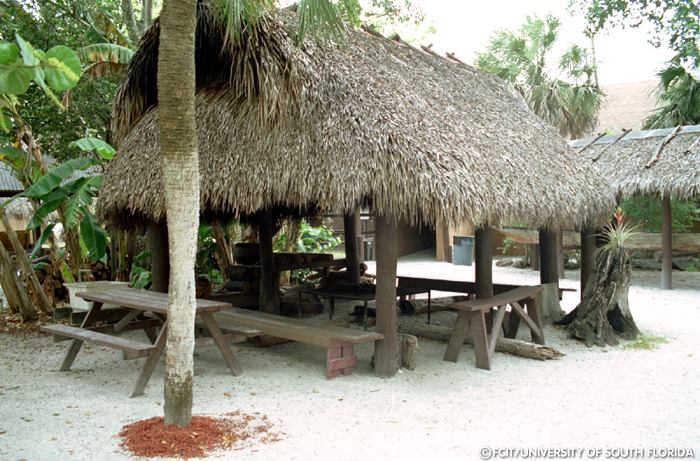 The chickee (from the Seminole word for "house") was developed during the early 1800s when the Seminoles were pursued by U.S. troops. The palmetto thatched roof on a frame of cypress logs met the Seminole's need for a fast, disposable shelter while on the run.
Exploring Florida: Social Studies Resources for Students and Teachers
Produced by the Florida Center for Instructional Technology,
College of Education, University of South Florida © 2003.