Spanish moss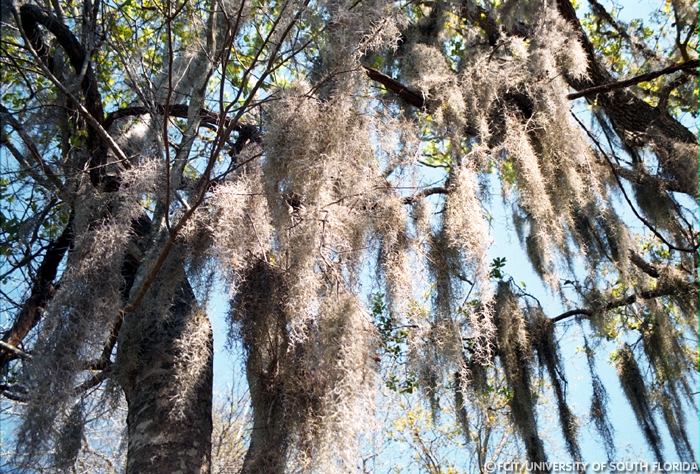 Like all plants, Spanish moss performs photosynthesis by taking in carbon dioxide and rainwater. It is typically found hanging from trees and other plants, and on rare occasions, small yellow flowers appear on the moss.
Exploring Florida: Social Studies Resources for Students and Teachers
Produced by the Florida Center for Instructional Technology,
College of Education, University of South Florida © 2002.