The Moon Fountain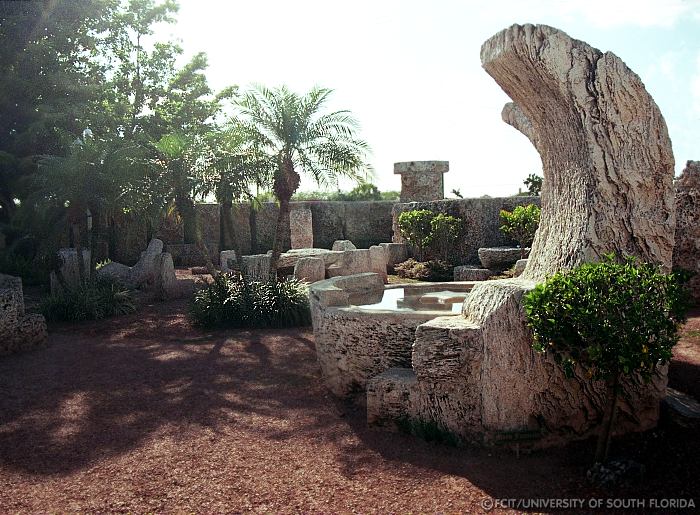 The Moon Fountain at the Coral Castle represents three phases of the moon. The rock at left represents the first quarter phase, the rock at right is the last quarter phase, and the fountain represents the full moon.
Exploring Florida: Social Studies Resources for Students and Teachers
Produced by the Florida Center for Instructional Technology,
College of Education, University of South Florida © 2004.