Hanging Bed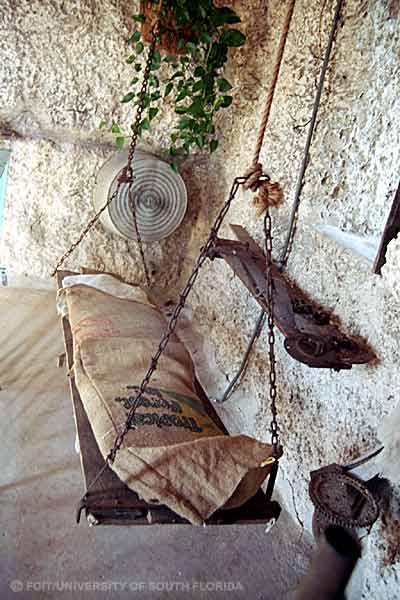 A simple bed hung from the ceiling in Ed Leedskalin's living quarters. When not in use, he would use the chains to pull the bed up to the ceiling.
Exploring Florida: Social Studies Resources for Students and Teachers
Produced by the Florida Center for Instructional Technology,
College of Education, University of South Florida © 2004.