Shish Odoshi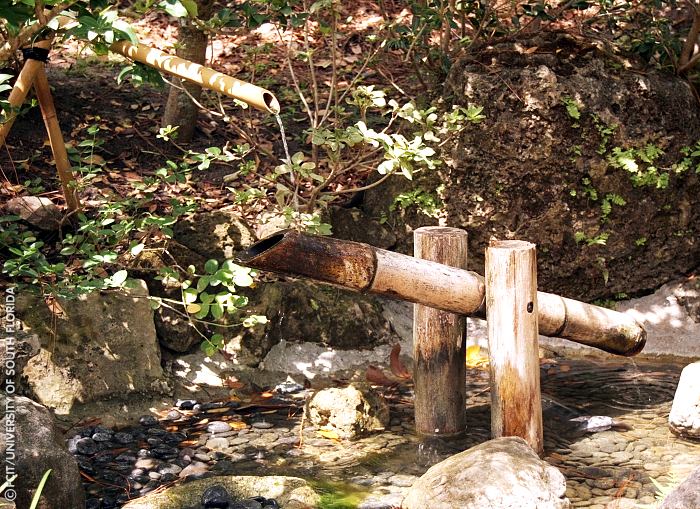 Shishi Odoshi, or "deer chaser." The water from the spout (top) flows onto the hinged bamboo tube (bottom) and causes it to clap against the rocks below. This was originally used to scare off deer from rice fields, but is now a common Japanese ornamental garden fountain.
Exploring Florida: Social Studies Resources for Students and Teachers
Produced by the Florida Center for Instructional Technology,
College of Education, University of South Florida © 2004.