Sunshine Skyway bridge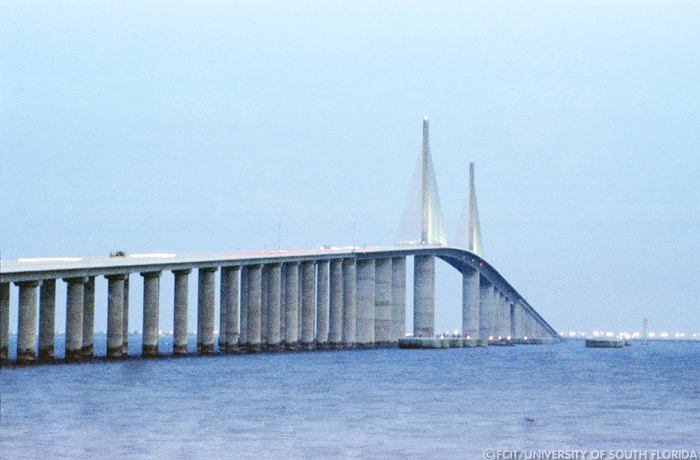 The new Sunshine Skyway Bridge opened in 1987 next to the old bridge. The old bridge was damaged by a large freight ship in 1980, and was later removed. The bridge today serves the busy four-mile route between Pinellas and Manatee counties.
Exploring Florida: Social Studies Resources for Students and Teachers
Produced by the Florida Center for Instructional Technology,
College of Education, University of South Florida © 2002.