Sugar Cane Grinders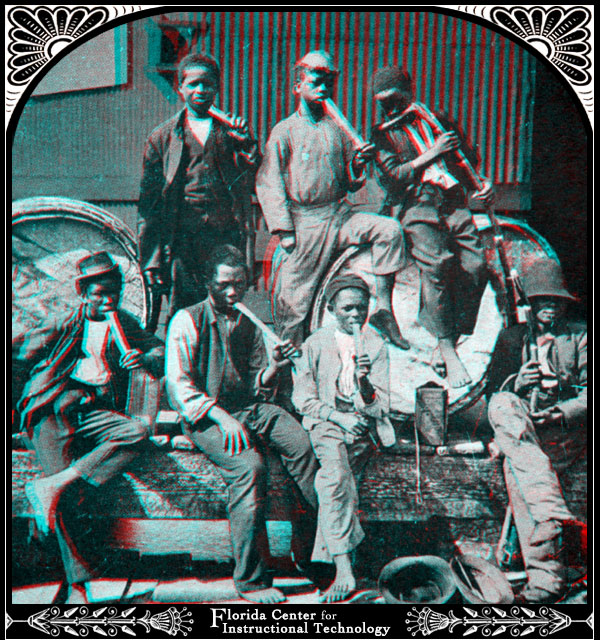 Native cane grinders in sunny Florida. China probably was the first country in which sugar cane in remote antiquity was cultivated and its produce manufactured. In the year A. D. 500 white sugar is mentioned as being shipped from India to Europe. In the eighth century sugar cane was extensively grown in the Nile delta. From Syria sugar was exported to France in the twelfth century, and from there it was transported into Holland and Germany. Soon after the discovery of America sugar cane was introduced into San Domingo, from where it spread to Cuba and gradually to all the surrounding islands and mainlands. Jesuits brought it to Louisiana in 1675. Sugar cane grows from five to fifteen feet high and one to two inches thick. It is a perennial plant and is generally propagated by cuttings. It grows best in alluvial soil. Cane has about eight months to produce sugar in this country, and the harvesting season is from October to January. The cane is cut near the ground, the leaves stripped off, the top cut off at the last matured joint, and the canes put into large bundles, which are taken to the mill, where they are cut up and passed through rollers, which extract the juice.
Photographer:

Unknown

Date:

Unknown

Publisher & City:

Unknown

Series & Number:

299
Exploring Florida: Social Studies Resources for Students and Teachers
Produced by the Florida Center for Instructional Technology,
College of Education, University of South Florida © 2008.