Armstrong Gun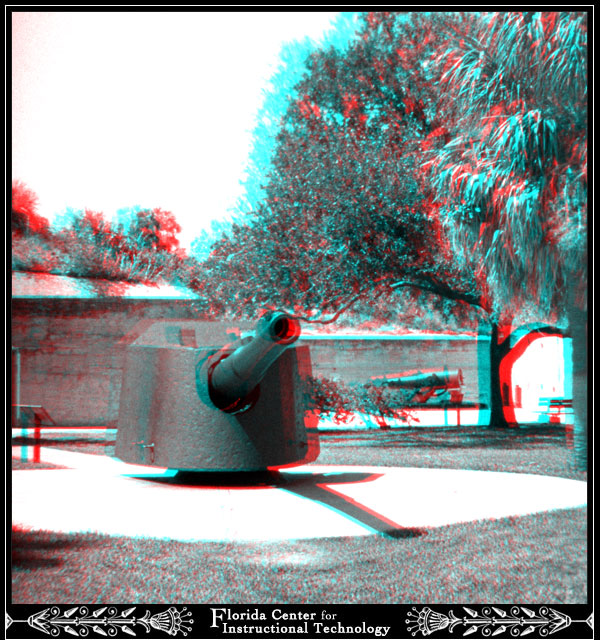 Six-inch Armstrong rapid-fire rifled gun originally from Fort Dade on Egmont Key. The gun was brought from Fort Dade to Fort DeSoto for restoration in the 1980s. Stereoview of Fort DeSoto located in Pinellas County. The fort is on the National Register of Historic Places.
Exploring Florida: Social Studies Resources for Students and Teachers
Produced by the Florida Center for Instructional Technology,
College of Education, University of South Florida © 2008.