Fort San Marcos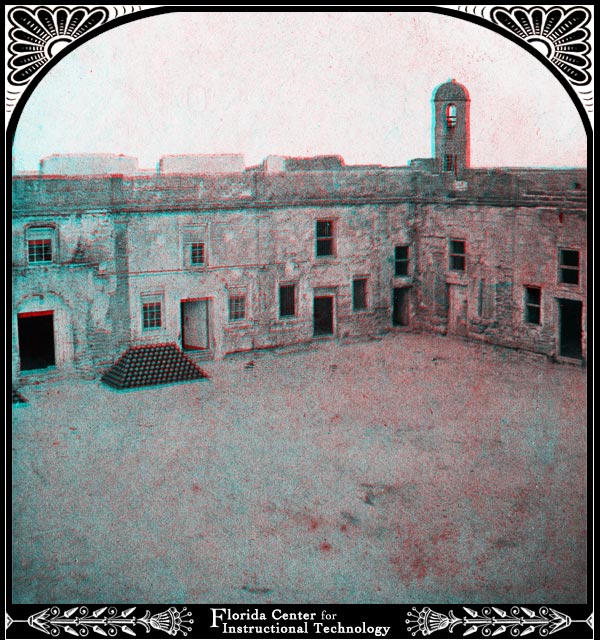 An interior view of the Old Spanish Fort at St. Augustine, Florida. The closed door on the right hand side is the one that leads to the dungeon where the skeletons and two large iron cages were found in 1836 by the United States military engineer. The Spanish chapel is seen on the left hand side of this picture.
Photographer:

Unknown

Date:

Unknown

Publisher & City:

Unknown

Series & Number:

Florida, the Land of Flowers and Tropical Scenery
Exploring Florida: Social Studies Resources for Students and Teachers
Produced by the Florida Center for Instructional Technology,
College of Education, University of South Florida © 2014.