Boarding Transport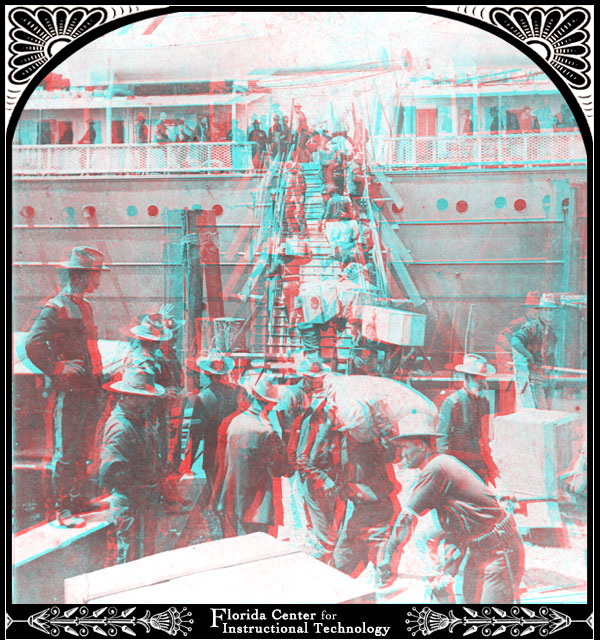 U. S. troops boarding "transport" for Cuba. Tampa, Fla., U. S. A.
Photographer:

B. L. Singley

Date:

1898

Publisher & City:

Meadville, Pa.: Keystone View Company

Series & Number:

9269
Exploring Florida: Social Studies Resources for Students and Teachers
Produced by the Florida Center for Instructional Technology,
College of Education, University of South Florida © 2008.