Army Officers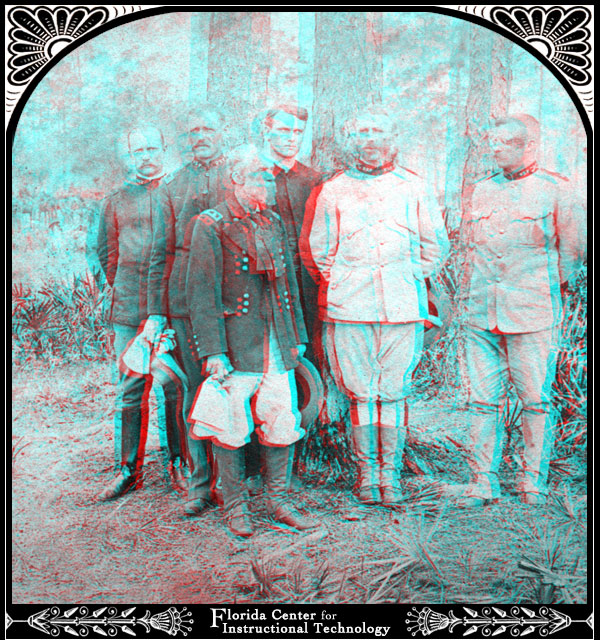 Major General Wheeler, Col. Wood, Lieut. Col. Roosevelt, Major Brodie, Major Dunn, and Chaplain Brown.
Photographer:

Unknown

Date:

1898

Publisher & City:

Strohmeyer & Wyman: New York, NY

Series & Number:
Exploring Florida: Social Studies Resources for Students and Teachers
Produced by the Florida Center for Instructional Technology,
College of Education, University of South Florida © 2008.